Featured, General News
How #OurATeam are helping small, independent businesses diversify and thrive.
11DEC

How #OurATeam are helping small, independent businesses diversify and thrive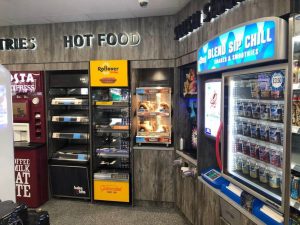 When you think of field sales, it is easy to think about the big household brands and the big four grocers. Small businesses have a lot to benefit from field sales and after a year that has presented difficult trading circumstances for so many, we think we should be celebrating the way convenience stores are adapting, diversifying and thriving.
With the shift towards shopping local, the introduction of delivery services in convenience and a greater expectation on these stores to stock a wider range of products, this has presented an opportunity for retailers to shift the conversation and build loyalty across a full range.
Across Acosta Europe, we work with brands such as Nestlé, Heineken and Dr Oetker in the Convenience channel, introducing new products and ranges into stores. With everything from confectionary to non-alcoholic beer and pet food to takeaway pizza, we are helping independent retailers diversify their range and attract new customers.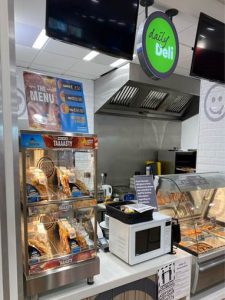 New opportunities
Working in partnership with Dr Oetker's Chicago Town brand, we have a team helping outlets make a step into selling takeaway pizza, enabling them to broaden the services they offer. Whilst takeaway pizza or food-to-go is nothing new within the Convenience channel, making sure that it is a success is a big part of how our team work.
It starts with making sure that the demographics, current services, local competition and likely customer base make selling Chicago Town Pizza To Go a profitable venture for the store. This simple step makes sure that the proposition is correct for the store and that they won't see high wastage costs.
Once setup the aftercare comes in. Delivering training, reviewing sales, giving advice on how best to market the new product and looking for partnership opportunities are all areas the team support with to make it a success.
With a new product and the flexibility that small businesses have, there have been some innovative approaches to boosting sales. Stores are listed on various delivery apps, offering pizza and a drink as a delivered takeaway, using their range as a USP when against the more traditional takeaway outlets.
Educating business owners helps them reach their potential
Tony Price, National Sales Manager for the Reach Dr Oetker team, explained further. "What our team does is really exciting, they are helping independent retailers, food outlets and small businesses diversify their offering through a high profit margin product."
"We educate the retailer on everything from a personalised potential annual profit, acceptable waste amounts and how to maximise sales – based on real experience from other stores. Having a personalised approach is important when you are dealing with owners of small businesses. Every decision they make has an impact on them, so they need to be sure they are investing in the right products."
With a greater focus on product ranges and availability in convenience stores likely to continue, early adopters of new opportunities and diversification are likely to be the biggest winners. Consumer's habits are changing and if 2020 has shown anything, we know that people value small, independent businesses and as long as these outlets can reflect the needs of consumers, they are likely to go from strength to strength.

Discover more about how Acosta Europe can support your brand in Convenience and contact us today.