15JAN

2020 Vision: The Biggest FMCG Trends You Need To Know (Part Two)

Continuing our look ahead into 2020, Lindsey Hills, Category and Business Development Director at Acosta Europe, has four more trends that are set to carry on growing over the next 12 months.

Low and No Alcohol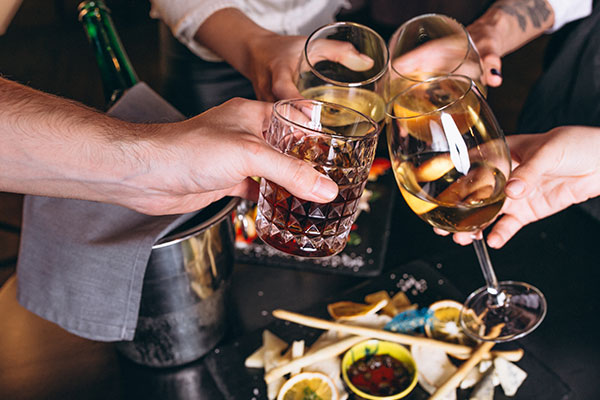 It's no secret that as a nation we enjoy a tipple, with 49% of all adults drinking at least once a week*. There has, however, been an overall trend over the last 15 years of a reduction in the amount of alcohol being drunk and the number of people drinking.
People are more aware of the impact alcohol has on their health and they want to live healthier and for longer. The trend in reduced drinking is most prevalent amongst Gen Z and Millennials – or in simple terms, younger people are much less likely to drink alcohol.
There has already been innovation across the alcohol industry and there are ever increasing numbers of new products entering the market to satisfy the demand. The key to success is having great tasting products that taste as close to the 'real' thing as possible.
Huge growth is particularly visible with beer companies upping the anti, with fantastic tasting 0% alternatives – addressing the biggest factor that used to be a stopper. Across the Acosta Europe group, we worked with Heineken in boosting the availability and image of their '0.0%' product and can see the growth this is having in the sector.
It's not just beer, there are great alternatives for spirit drinkers, enabling us to have that relaxing gin and tonic on a Friday night, with no guilt and none of the negative effects – especially that hangover the following day! This trend isn't about giving up alcohol completely but helping consumers to enjoy a few on a night out, or night in, without the negative consequences. As the quality of these products increase, the penetration will grow along with shelf space in store to accommodate the range.
Mood and functional foods
Consumers are wanting more and more from foods and this will continue to grow. We have seen a rise in products such as Kombucha – which is related to gut health – but we expect to see more products appearing on shelves that have added functional benefits, such as Nootropics.
The key to success for any of these products is ensuring that they are all 100% natural based, rather than from chemicals, and highlighting the benefits effectively to the consumer. There have been a number of good products that failed because the consumer didn't know the benefits or because the benefits were too confusing.
Functional Foods have come to fruition mostly in dairy and beverages over the years, 2020 is the time for this to grow and move into other categories.
Free From, well, everything
Free From has quickly become a catch all phrase for a number of things and this may cause confusion going forwards. Traditionally it served gluten free, wheat free and allergy based requirements but the phrase is now going beyond this and into a multitude of areas.
There is going to need to be a change in the way 'Free From' products are merchandised in stores, possibly with the move away from being in their own area and having products merchandised within the 'traditional' category instead.
Some retailers have already started migrating the category in this manner but shoppers can become confused as to where they need to look for their free from products. Clear signage is a must and signposting shoppers will help make it an easier shop for the free from consumer. Could 2020 see the start of a specific 'free from' section disappearing in store?
Eradicating Food Waste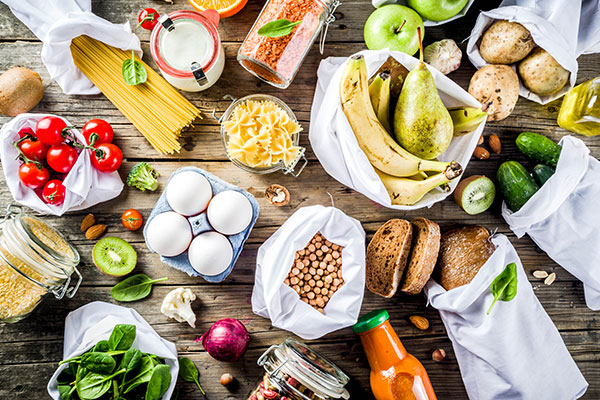 There are some amazing apps out now, such as 'Too Good To Go', which allows you to pick up left over food from restaurants and retailers for great prices, or the ability to donate to the homeless. Initiatives like this is getting bigger each year as we wee the impact food waste has in different areas.
There are plenty of options that are better than throwing away perfectly edible food and a trend we think will grow more in 2020 is the use of the freezer. This will be a method of keeping food that is going out of date heading to the bin.
The likelihood is this will be done through batch cooking and freezing, or simply just put into the freezer to lengthen the life of foods. The purchase of pre-frozen foods is likely to increase as well as consumers buy food that will keep for longer. Watch this space, we may just be seeing the reinvigoration of the frozen aisle.
Meet Glow and AiTrak
Want to know where your brand sits in store, or how you can be more effective in making sure a consumer chooses your product over a competitor? With Glow and AiTrak, Acosta Europe have tools to give you insight that will help make 2020 your year. Contact us today to find out more.
*Source: NHS, Health Survey for England 2018