01Mar

Dydd Gŵyl Dewi Hapus – or Happy St. David's Day to our Welsh colleagues

To all of our Welsh colleagues, and those living and working in Wales, we wanted to wish you a Happy St. David's Day.

St. David's Day celebrates the patron saint of Wales and falls on March 1st every year. Traditions for the day include wearing daffodils and leeks – the recognised symbols of Wales and St. David – as well as eating traditional Welsh food. In recent years, parades have been put on in major cities, including Cardiff, Swansea and Aberystwyth.

For many though, it is a chance to show national pride and celebrate being Welsh.

As the poet Brian Harris put it:
"To be born in Wales,
Not with a silver spoon in your mouth,
But, with music in your blood
And with poetry in your soul,
Is a privilege indeed."

With that in mind, we asked some of our team, what it was about working in Wales that they saw as a privilege – unsurprisingly the scenery is a common theme.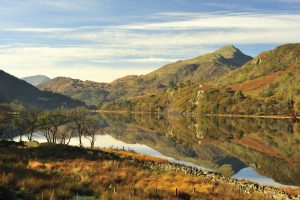 Sarah Morgan
"I love working in West Wales because of the scenery, the open space and the relaxed atmosphere. Retailers are friendly and down to earth and that is the same across all of my stores.
I enjoy St. David's Day, even though I don't speak Welsh – but I wish I did! Seeing the effort stores and homes put into celebrating the day with daffodils (the national flower of Wales) and children dressing up."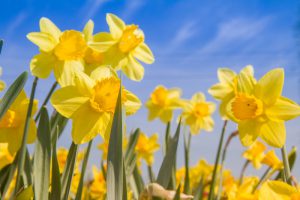 Roy Tourle
"The privilege of living in Wales is the slow pace of life, the beautiful countryside and my wonderful local community. My stores all celebrate St. David's Day by building displays of local Welsh produce, as well as daffodils and Welsh cakes."
Sam Beavan
"What do I love about living in Wales? It has to be the mountains on my doorstep. I'm also proud of our great Millennium Stadium – especially when I get to watch Wales play rugby!
You will always find Welsh cakes on display, in every store, around St. David's Day"
Happy St. David's Day to everyone celebrating!