19NOV

Road Safety Week: How Acosta Europe are reducing the risk for our drivers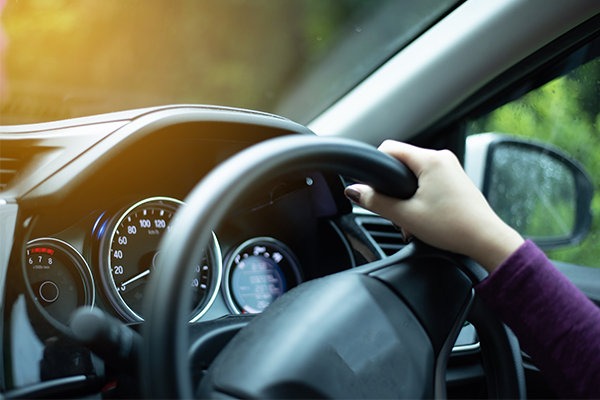 Road Safety Week is upon us and this year the message is 'No Need To Speed.' As a business with over 600 drivers, safety is a critical element and through our partnership with Ctrack, we have been able to educate our teams on safe driving practices and reduce our overall risk.
The nature of our business means we have hundreds of employees working on the road, visiting retail outlets on behalf of clients every day. With significant mileage covered each month, the risk that driving poses to our team is substantial. Reducing this risk has become a key part of our mission over the past 12 months, utilising new technology, training and driving metrics to support our drivers in making positive changes to their habits.
"Driving poses the number one health and safety risk within Acosta Europe and over the past 12 months we have worked hard with teams, managers and other partners to make a real change in this area" explained Justin Rigden, Group Operations Director.
"We identified that the key to success was for our team to take individual ownership over the safety of themselves and other road users, so providing them with actionable information in a format that was easily understandable was vital."
Working in partnership with Ctrack, the specialists in advanced fleet management and tracking, we have launched several initiatives in 2020 to increase safe driving practices. The major advancement we made was the introduction of a mobile app that reports on an employee's driving behaviour and instantly advises on the areas to improve.
Combining this with increased training, improved processes and incentives for safer driving, we have seen the number of higher risk driving incidents reduce by more than half. This includes a significant reduction of over 50% in speeding violations.
These improvements have been across our entire business with significant progress made by every team within Acosta Europe, highlighted by over 90% of employees actively using the Ctrack app.
Steve Thomas, Managing Director at Ctrack UK, highlighted the success of the partnership. "Driving is actually one of the most high risk activities we undertake whilst at work. Improving driver behaviour and reducing overall road risk is key for fleets and drivers across the country."
"Ctrack has worked closely with Acosta Europe and it's fantastic to see the huge improvements made in their driving performance using the telematics data. The collective attitude amongst their drivers and management to reduce risk is a credit to Acosta Europe."
In addition to creating a sense of ownership on driving safety, we have created a culture that encourages everyone to talk openly about driving behaviours and performance. This conversation forms part of regular performance reviews and is considered of equal importance to role performance.
Whilst our team can be proud of improvements made across the past 12 months, there is always more to do. That's why we support the 'No Need To Speed' campaign and are continuing to educate all employees on the importance of positive driving behaviour. Road safety is not about one week but an ongoing responsibility for everyone.
Find out more about Road Safety Week by visiting www.roadsafetyweek.co.uk