07FEB

National Apprenticeship Week – a time to celebrate

This week has been National Apprenticeship week and across the country there have been fantastic stories about apprentices and publicity about various apprentice schemes. At Acosta Europe, we had reason to celebrate with news that our own Heidi Scherrer passed her Level Three Business Administration apprenticeship.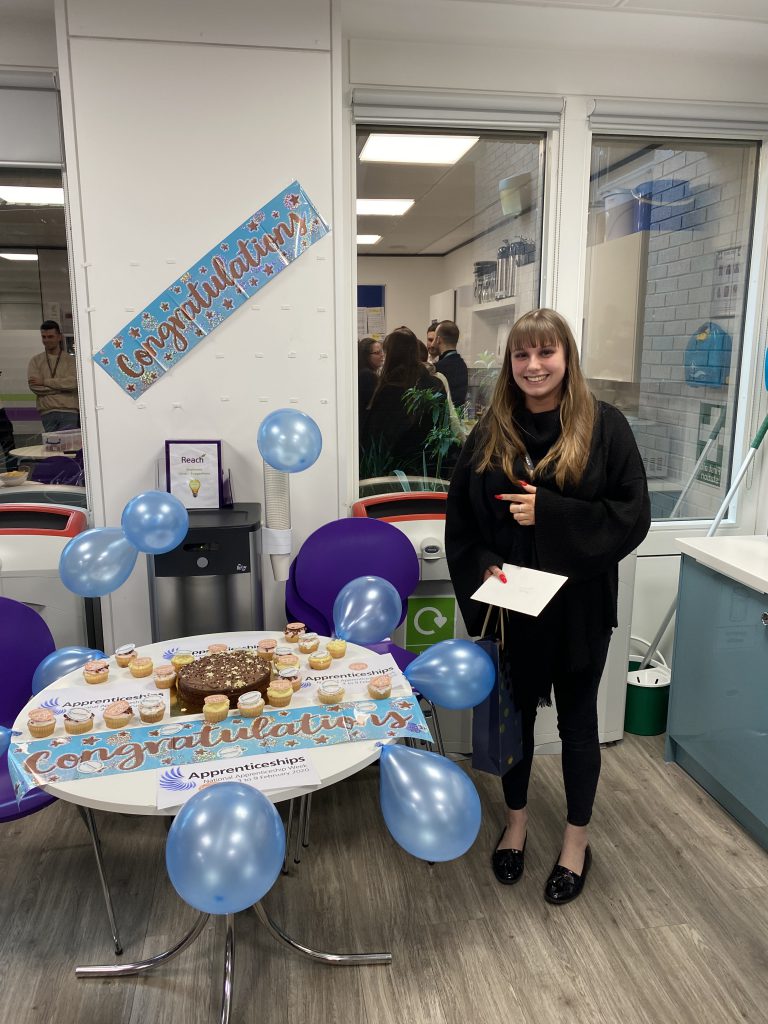 We spoke to Heidi last year about her journey as an apprentice, initially starting with a Receptionist NVQ before progressing into Business Administration. Opportunities like this were a key deciding factor for her when deciding who to work for. "What makes Reach different from other organisations I've worked for is the emphasis they put on providing everyone with guidance and chances to grow their career. The support my colleagues have shown is incredible."
Heidi is an example where those completing apprenticeships are not the stereotypical school-leavers. As a business, this is where we are seeing the most uptake, and being an Apprentice Levy paying organisation, we are able to upskill our team and help them through qualifications whilst in role.
For many, the Levy is somewhat of an unknown. A government initiative, the Levy launched in 2017 with qualifying businesses paying 0.5% of their annual pay bill into the scheme. These funds are then protected for apprenticeships and approved training courses, encouraging those businesses to develop their teams. Across the country the Levy has helped directly support almost 50% of all apprenticeships since its introduction.
Currently we have people completing everything from CIPD qualifications through to a Facilities apprenticeship, through the Levy we have the ability to enable our team to follow the path they wish.
For us, promoting and highlighting opportunities through apprenticeships for #OurATeam is a key goal in 2020, with graduates becoming more visible and the process to engage with opportunities made even simpler.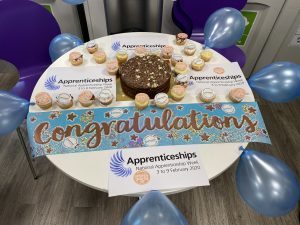 Reflecting back on the past 18 months, Heidi is delighted. "I started my apprenticeship at the age of 19 with no initial idea of the career path I wanted to go down. This opportunity gave me a greater understanding of the fundamentals in a business, as well as insight into what opportunities are out there."
"I was over the moon to receive a distinction in my Level 3 Business Administration Diploma and it has been integral in helping with my role as an Account Executive. Apprenticeships help encourage individuals to grow their skill sets and develop behaviours within the business environment. This has without a doubt been one of the best things I have done since leaving college and I would encourage everyone to take similar opportunities."
Apprenticeships help encourage individuals such as myself to develop talent needed to further their skill sets and develop behaviours within the business workspace. This has been one of the best opportunities I have taken on since leaving college."
As we celebrate one success, we are excited to see our team develop through apprenticeships and our other learning and development schemes. Whether through structured qualifications or more informal training, developing a team from within is fundamental to the success of our business.