22OCT

Aspiring Managers, Inspiring People

Talent management should be of significant strategic importance to all businesses. We know that a well-considered and executed workforce plan is key to building a high performance culture, opening growth and development opportunities and enhancing our employer brand. Attracting, engaging and retaining our greatest asset; people, is therefore of utmost importance, not least in Field Marketing.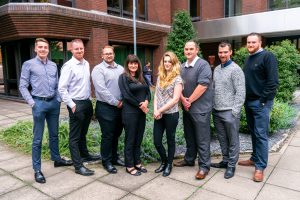 The vast majority of roles in our industry are front line and field based. Typically, with one manager to every ten field sales executives, management teams face a number of complex challenges; subsequently the engagement of these remote teams and providing opportunities to grow and develop are high on our agenda at Acosta Europe.
However, there are some 'disadvantages' of a business with a great culture and good retention – fewer management vacancies available to those that are ready for their step on the career ladder. Despite this, healthy and forward thinking organisations will be in a position to provide a flow of opportunities through natural business growth and close client partnerships. When these opportunities arise, it is important that the roles are fulfilled at pace but with careful consideration for employing a high calibre replacement, who demonstrate the correct skills, knowledge and alignment to the business culture.
Justin Rigden, Group Operations Director explains; "The purpose of our Aspiring Managers programme is to develop the next generation of field managers, preparing them for the fundamental skills and knowledge required for a management role. In doing so we are creating a pipeline of talent for the business and also for our clients, therefore retaining valuable skills and reducing the need to source management skills from outside the company. This supports a robust succession and workforce plan."
We are thrilled to have recently selected and enrolled our 'Aspiring Managers' – our future leaders, onto the autumn programme. This much anticipated programme saw talented individuals from across the company undergo a rigorous application and assessment process during the summer to reach the final candidate list.
Donna Restall, People & Development Lead comments "We have invested significantly in building a robust programme that is both challenging and rewarding for our teams. We have carefully considered and adopted a number of different learning mechanics to create a truly unique programme that considers current and future industry requirements, our business culture and aspirations, and also the specific individual requirements of our clients. It has been a highly anticipated programme and we have been really pleased with both the quality and volume of applications".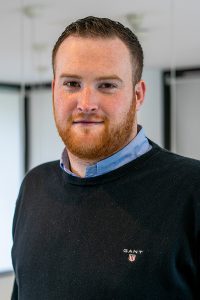 "Reaching the Acosta Spotlight Awards final last year gave me the motivation and drive to want to succeed within the business, which is why I applied for the Aspiring Managers programme", said Josh Thackray – one of this year's participants.
Alice Upton added, "I'm really looking forward to learning and sharing best practice with everyone in the course. We've all come from different work backgrounds so it will be a fantastic opportunity for all of us. It's brilliant to see the business is investing in opportunities for everyone to develop through the company and it's a fantastic experience for myself to develop new skills and knowledge to support others in the office."
Aspiring Managers and Aspiring Leaders are just two examples of a suite of Learning and Development initiatives that Acosta Europe have invested in over the past 12 months and forms part of a wider Learning & Development programme which is set to take the business' talent from strength to strength in the coming months.
Find out more about #OurATeam and how we support development and growth. If you are looking for an opportunity to join the team all of our current vacancies can be found on our Careers website.