24JUN

Charlene Joins the 2019 "35 Under 35" Awards List

Acosta Europe are proud to announce that Charlene Friend, Chief Operating Officer of the group, has been awarded a place on the 2019 "35 Women Under 35" shortlist of influential young UK businesswomen.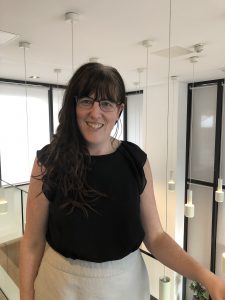 The prestigious list, published by Management Today, is now in its nineteenth year, and aims to spotlight the impressive, inspiring and genuinely enviable rising stars in British business. Previous alumnae of the list have included names such as Stella McCartney, Martha Lane Fox and Karen Blackett.
"I am delighted that Charlene has been recognised for this award," said Alejandro Rodriguez Bas, President and CEO of Acosta, the US-based sales and marketing group. "She is a passionate and driven leader, who I have worked with over the last year as we build the new European Division of the Acosta Group together. At 34, she is one of the youngest female division heads in Acosta, and I see fantastic potential in her as a role model for other women in the business."
Charlene joined the business in 2017, just after its acquisition by Acosta. After a notable and rapid career progression through blue-chip financial leadership roles, Charlene was well placed to use her experience directing mergers to take the company through the process.
Since mid-2018, as head of the new Acosta Europe senior management team, she has been working to further accelerate our ambitious growth and development plans for the UK business, creating a broad-base of support from the trust of clients who have been with some of the group's companies for over 40 years. The Acosta Europe group provides a suite of retail and marketing services to businesses such as Heineken, Nestle, Britvic, Kraft Heinz and General Mills.
"The way Charlene arrived and implemented Acosta Europe's company values as a truly crowdsourced and collaborative piece of work, rather than top-down implementation, was exemplary", continues Alejandro Rodriguez Bas. "She walks the walk of leadership, not just talk about it, and I'm excited about what she and her team are going to achieve for the business in the future."
"I am extremely honoured to receive this nomination among such an amazing list of British female talent," said Charlene. "Colleagues past and present have helped me on my career journey, and I hope I can use this nomination to encourage and inspire other young women in our industry."
Read the full list at Management Today.
See the exclusive article on the Sunday Telegraph website (paid).