10APR

Mythbusting: The Top 10 Myths About Field Marketing

Field Marketing is an industry that has changed significantly with technology advances, although at it's heart the same basic service applies. Due to the widespread change over the years a number of myths exist around what field sales agencies can and can't do – below we tackle some of the ones we get asked the most about!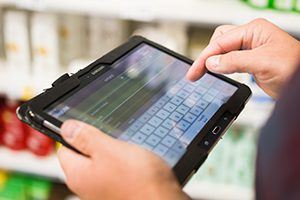 1. All field marketing agencies use data effectively
To our knowledge, every agency in the UK has the ability to utilise data – at least in a basic form. Some agencies outsource it to a third party, others buy in a white label software to do the work for them.
At Acosta Europe, all of our data handling, algorithms and analysis is completed in house and used globally across our business. It is regularly validated by established third parties, giving confidence to our clients that we are providing our teams with accurate, actionable data to drive result.
2. You need to employ a large team to cover all stores
We work in close partnership with clients to ensure their investment is utilised effectively to maximise their return. We achieve this through a balance of great field representation, insightful business intelligence and innovative technology.
The days of employing field sales teams to cover the entire retail portfolio and geography of the UK is over, and has been for some time. Data coupled with accurate territory planning means that visits are more targeted, more productive and time efficient.
3. You need to visit every store at least once a month
This is not necessarily true for all stores; with the availability of retail sales data and subsequent alerting systems, you can visit stores when the data shows they need field assistance.  By visiting stores based on insight, you are driving a higher return on investment and ensuring that visits are economical and beneficial to not only you as a brand, but to the retailer.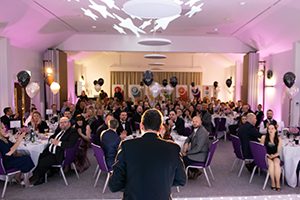 4. All the best field sales reps work directly for manufacturer's in house teams
The number of in-house field teams is actually very low, with the vast majority outsourced. It also is not true that agencies struggle to attract the best talent; at Acosta Europe we are proud that after a successful period of working in the field, a number of our colleagues progress into roles within a brands' head office, quite the opposite of what the conventional wisdom suggests.
5. Moving a team from in house to outsourced is too big a risk
When brands outsource their field sales operations, they are buying into a specialist – benefiting from decades of experience across the retail spectrum, along with bespoke technology and an operational structure specifically developed to deliver a performance driven culture.
In our experience, Clients are delighted to see results improve within months through the implementation of our model, easing any worries there may have been around the risk of outsourcing.
6. Moving from one outsourced partner to another is too big of a risk
Often if a client is looking at alternative suppliers it is to take advantage of a new service or to give their team a performance boost.  To minimise the risk, you need to ensure that the overall offering from a new supplier would take your field team to the next level.
At Acosta Europe we have a proven track record of successfully transferring field teams into our businesses. Through implementing our people, insight and technology strategies, we see a measurable step-change in performance. Whilst the TUPE process can be a time of concern for a team, our HR department uses their extensive experience to ensure a smooth and positive transition into the Acosta Europe family.
7. Visiting convenience stores does not deliver a strong return on investment
Convenience is the fastest growing retail sector, with an estimated growth of 17.6% by 2023 (IGD), and therefore the channel shouldn't be overlooked due to a lack of data. We are seeing a growing number of clients successfully add Convenience to their field sales model; building distribution and maximising sales.
There is a growing amount of data for this sector and at Acosta Europe we have continued to develop our convenience offering in line with these developments. This allows us to measure return on investment through a more targeted approach.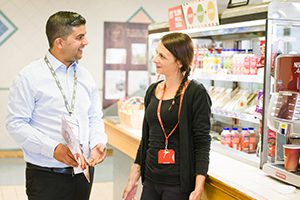 8. Staffing cuts mean retailers no longer have time for reps
With regular announcements of cuts in retail jobs, there has never been a more important time for brands to have direct representation in store. A manager is willing to spend five minutes of their time when it means that their store will directly benefit through the actions a field representative completes. A well trained and properly equipped team will build strong relationships between stores and the brand benefiting both parties – especially important in today's retail environment.
9. There is no need to visit during the week as my products only sell during the weekend
Weekends are high trading periods, but making an impact in store does not mean simply having representation during peak footfall. We know that if a product is out of stock on a Sunday, it may not be available again for several days after.
By analysing and forecasting sales trends, we place representation in the required stores ensuring that the product does not lose availability in the first instance. Add into that a rep's ability to fix other issues that may go unseen, it quickly adds up to greater sales and a bigger return – this is the benefit of using agencies such as Reach or ShopSmart as your Field Sales Partner.
 10. Tactical workers are not as effective as contractual representatives
Tactical projects are widely believed to yield fewer results due to their ad-hoc basis, however in our experience this could not be further from the truth when teams are deployed in the right circumstances.
Through our tactical agency flexforce, we have a team that can be used to support a contractual team with up-weighted coverage at key moments. Furthermore, tactical has the ability to cover an entire store estate within days, giving you the ability to execute high profile promotional campaigns with a measurable impact.
Find Out More
Want to find out more about our open and honest approach? Get in touch with us today by emailing info@acosta-europe.com or give us a call on 01483 711300.