21MAR

  Acosta hires UK General Manager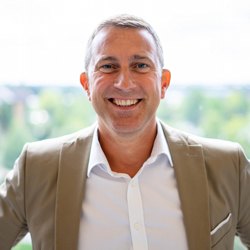 As part of a plan to offer head office services in the UK and Europe, Acosta has appointed highly experienced grocery brand expert Steven Rolfe.
Steve joins to lead the UK business from 10 years at Nestle, most recently as Category and Channel Development Director at Nescafe. With over 20 years experience in leading FMCG businesses across sales, marketing and channel management disciplines.
Steve explains;
"Acosta is perfectly positioned to create an end to end solution for brands looking for a truly innovative retail strategy. I am putting together a team of channel, sales and marketing experts which will offer head office services to accompany the groups existing expertise in field marketing, experiential execution and strategic consultation. With the power of the US business, over 40 years of insight behind us and a driven team in all parts of the business, we'll be looking to work with challenger and established brands on their retail strategy."
You can contact Steve on email here or connect with him on LinkedIn here.